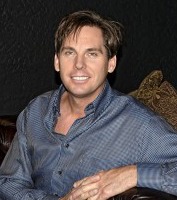 Dominic Arnold is a Property Manager at AZ Prime Property Management with Keller Williams Realty in the Phoenix, AZ area. We had the pleasure of interviewing Dominic this month for our Member Spotlight section, and find out what makes Dominic and his business successful!
How did you get into property management?
Dominic: My prior occupation before getting into property management was trading stocks/Forex markets full-time for 11 years. I wanted to migrate into a new business where I could offer a valuable service to others, and also wanted to reduce the stress and pressure from trading. Little did I know property management could be more stressful and time consuming than trading the most volatile foreign currency market!
I've been in property management for about three years, and we manage properties all over the Phoenix valley. I personally manage approximately 90 properties out of the Tempe office, and there are about 950 properties under management out of our sister office in Glendale under 21 property managers.
The topic of this newsletter is "Less Paper with HERO PM". What HERO PM tools do you use to help your business be eco-friendly?
Dominic: We're almost zero paper. We'll have some tenants come in occasionally to fill out paperwork, but the majority of our clients do their lease agreements and applications online with an electronic signature. Once those are completed, the documents get automatically uploaded into HERO PM and always stay in the portal. The exact same thing applies with property owners' documents. We upload statements and documents for our owners, and most clients appreciate the fact that everything is online. Since it's pretty instantaneous, clients are able to view the documents uploaded that day to their portals. Property owners and tenants also like that the documents are so accessible. We have all statements, invoices and documents saved in the associated tenant/owner portal so they're accessible a year or two down the road if necessary.
We also use Online Workorders – all work requests are submitted online (through the tenant portal), and then we email the workorders to the vendors. Once the vendors complete those workorders, they email us back the invoice, which is then entered and uploaded directly to the associated unit via HERO for owners to review. This eliminates a lot of printing and faxing.
If we had to use paper forms, there would be numerous amounts of paperwork, so we've definitely eliminated that by using online statements, invoices, documents, applications and workorders.
How has your business benefited from using these tools?
Dominic: The work order process is streamlined along with tenant applications and all lease documents. Owner invoices, statements, documents etc. are able to be reviewed online and emailed to property owners, tenants and vendors with a simple click.
From a security standpoint, files stored remotely on a server or online are safer than files stored in an office. Having all the information stored "off site" is a huge benefit in regards to protection from a national disaster. If all the documents were in paper files, we'd pretty much be starting from scratch if there was a fire or flood. Not to mention the reduction in our carbon footprint on the environment.
What are some of the challenges that you've faced in your business, and how do you effectively deal with those?
Dominic: Sometimes the Internet will provide too much information for tenants to process. With over 6,600 rentals just on the MLS market here in the Phoenix area, most tenants have a hard time actually narrowing down their search. Many times an inquiry will be followed up with a potential tenant who can't remember which property they were contacting us about. So in order to help, we direct all tenants to our website to view the property with additional pictures and video. After viewing the information, they must submit an inquiry to view the property online. So the video and the pictures really help in narrowing down the serious applicants, and they also provide many answers to tenant questions and concerns. Sometimes pictures may not represent what the property really looks like in person, but with the video you're really representing what the property looks like.
We've also noticed that the rentals in Phoenix are actually sitting on the market longer now. My reasoning behind this is that all the people who took these short sell or foreclosure hits three or four years ago were forced to rent. Now prior renters can get mortgages, and pay less compared to prior rental rates. So there is more rental inventory out there, and it's not moving as fast. We've definitely had to step up our advertising efforts in regards to the inventory, and adjust our marketing campaigns to make sure what we're doing is producing the desired results.
What is your advice for someone just entering the property management field?
Dominic: Be selective with the properties that you put under management, especially if you're just getting into the field. The wrong property can result in five times the amount of work than a quality property. And make sure there's a synergy between you and the property owner. Different owners have different personalities, so you will flow with some, and other ones you won't.
Also, be very thorough in screening prospective tenants, because you definitely don't want to put a tenant in the property and thirty or sixty days later they stop paying rent. So be selective with the properties you put under management, and the tenants you place. We have had zero evictions for 2011, 2012, and 2013 from tenants that we have placed, but numerous evictions from management accounts that we have taken over from other property management companies. One of the main reasons behind our zero eviction rate is a thorough screening and interview process.
The rental market and property management in general in the Valley is extremely competitive, so in regards to advertising just know that it will take you some time to rank in Internet search results. Your SEO campaign will need to be a consorted effort to come up in the rankings. I'd also recommend doing advertisements with realtors and consider establishing relationships with title companies for direct owner mailings.