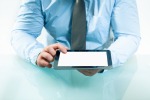 Use the owner Marketing Report (requires RP Listings system) to easily and conveniently communicate your marketing strategies to property owners. It contains the activity that's been generated on their property, and prospective tenant interest. Emailing this report regularly provides your owners the peace of mind that you're working hard to get their property rented fast.
The Marketing Report lists websites where the owner's property is viewed, it includes property statistics (such as views, showings, inquiries and days on market), and notes from showings and tenant inquiries. This content is auto-populated into the report, so it's important to keep the listing's information updated and accurate. Be sure to clear listing statistics at the beginning of a vacancy period to ensure the stats are correct, and add office notes for any showings and inquiries (in RP Listings > Communications > Search Showings / Search Inquiries).
To view the Marketing Report and email it to your owner, go to a listing's Master View, then click on the Flyers/Reports button > Marketing Report. Text will automatically be displayed in the template; use the editing tools to format the message, customize font, as well as insert links, images, or a table if desired. You can customize the template text in Configuration > RP Preferences > Report Template: Marketing.
To email the Marketing Report:
Enter or verify the owner's name and email address at the top of the Marketing Report screen. These fields will already contain the owner's name and email if your package includes the 

RP Management system

, and the listing is tied to the owner's profile.
Click on the "Email Report" button to send.