In early 2013, Craigslist started posting warnings about new posting rules. They determined that in certain categories, they would no longer permit stylized ad templates, including images. In late October, they imposed these restrictions on their real estate categories in most regions, and gave every indication this would be the new standard for all Craigslist ads.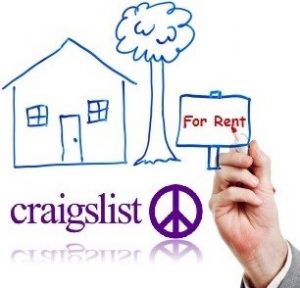 This dealt a devastating blow to everyone who posted fancy ads to Craiglist. A lot of people asked why Craigslist would do such a thing, "uglifying" all ads equally. Some figure that since Craigslist's original design was for locals to buy, trade, and sell, their users would have a better experience if they did not have to wade through commercial postings. Others think that this may be an initial step in preparation for Craigslist charging a fee at some point to allow fancy ads to be posted (right now there is no option to do so, all ads in a given region must conform to the same standards). Craigslist has not come out and made an official statement. What we do know is that this is now being enforced in certain regions of the country, and there's no way around it if you want to use Craigslist.
We became aware of the change within hours of Craigslist imposing it. We knew that Craigslist was taking an additional step to make it difficult to post ads, but we also saw a way to make sure our members can still post the nicest possible Craigslist ads, in the fastest possible way. We know that many of you value your Craigslist ads, either because of the benefit in attracting tenants, or because of the importance of pleasing your owners. Rather than abandon or limit Craigslist postings, as some other companies have done, we created a way to make it simple for you to comply with the new restrictions.
Several months ago, anticipating the upcoming changes, our developers went to work to create version 5 of our Craigslist export. This set the stage for a speedy solution when Craigslist began rolling out their restrictions. Our developers used Craigslist's new guidelines to develop a way for you to continue to post your ads directly from your Control Panel. Before most regions were even affected, we had a new solution in place. You may be in a region where this change has not yet taken place, but Craigslist says it's coming, and we are ready! If you are already affected, or want to be sure your ads still display properly once your region is affected, simply choose one of your Unstyled template options when following the steps below:
Version 5 Craigslist Export
Begin by first logging on to your Craigslist account. Once you have logged on, you can exit to log on to your Control Panel. Select the RP Listings Tab > Listings > Find a Listing (or Show All) . Select any listing with an active status with the edit icon to the far left of the listing you wish to export. Select Export Options from the right margin of the Listing Master View, and choose the Craigslist Export. Select your region code, and select Next.
Open the Craigslist Posting Window. This will open a new window on your computer where you'll make selections and post your ad. If you don't see a window open when you click the button, it may already be open in the background from a previous posting.
After making your selections for region and ad type, Craigslist will display the ad entry form.
On the HERO PM Posting screen, you will see several template options for the Posting Description. If you are in a Craigslist region that does not allow fancy stylized ads, select one of the Unstyled templates (templates 4 and higher). If your region still supports the fancy ads, you can use any of the available templates. You may select the preview to determine which template you prefer.
From the HERO PM Posting screen, copy each item in sequence, and then paste it into the corresponding field on the Craigslist ad entry form. Use the copy button beside any field to make copying easier and track your progress.
Once you have entered all of your listing information, select "continue" from the Craislist ad entry form. Craigslist will then allow you to edit your mapping information; configure if current map location is not already accurate, and select "continue".
If you selected one of the styled templates, your listing will already export with photos. (If you don't see them on the unpublished draft, or if you see a notice on Craigslist that IMG is not supported, then you're in a region where an Unstyled template is required.)
No matter which template you use, Craigslist will allow you to manually upload your photos. You can add up to 12 images, that are saved locally on your computer, to your ad. If you don't already have your photos saved on your computer, you may save your photos from HERO PM's Posting screen by right-clicking and selecting save-as. You will want to upload best image first, as it will be featured. Once you finish uploading your images, select "done with images". Craigslist will display an unpublished draft of your post. Confirm that your ad information is correct, and select "publish". Craigslist may send an email to you allowing you to complete/confirm the publishing process. (This step is also only by region.) Once you have following the instructions in the Craigslist email, your ad will be posted online.
We have had several of our beta testers give us some valuable feedback on this since we first released our v5 export. A common misconception has been that you can no longer post ads. Another is that HERO PM changed the way we export, and that you should try posting from another source, as it is easier. It's important to understand that HERO PM provides the simplest, most effective Craigslist posting that Craigslist will allow. We encourage our users to do their research, and know you will be confident that we are looking out for you every step of the way. We know the value of your time. While it seems like we added additional steps to your export, this was in an effort to make sure your postings display, with your images, in the best way possible. We have a support team standing by ready to help you through this process, and appreciate you allowing HERO PM to help you achieve a High Efficiency Rental Office!
Did you know:
HERO PM gives you the fastest, most effective, way to post your Craigslist ads in all regions of the country?
HERO PM gives you a way to track which listings have been posted to Craigslist, and when?
HERO PM gives you easy-to-use photo management tools, so that after you post them once, you can continue to use the watermarked, logo stamped images in all exports,  including Craigslist, Twitter, Blogs, and Facebook?
HERO PM provides more export options, to more websites, with better placement, than any other service in the industry?
HERO PM invented Internet rental listing exports/syndication, and continues to lead the way in effectiveness and performance for your rental listings?