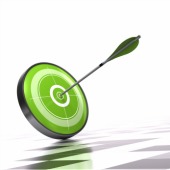 Over 13 years ago, HERO PM introduced the concept of the "Less-Paper Property Management Office". We realized that part of becoming a High Efficiency Rental Office involved reducing excess paper and creating a collaborative online environment for sharing information. Nowadays, everyone is talking about sustainability and doing our part to reduce waste and conserve resources – it is in the news, politics, and even fashion. And it involves more than saving trees and reducing your carbon footprint, as important as they are. But did you realize that incorporating eco-friendly practices can positively affect your team morale, make your business more attractive to clients, trim operating costs and increase your bottom line? In fact, adopting ecologically sustainable business practices has a multitude of benefits, and can take a variety of forms.
Besides positively impacting the environment, increasing your bottom line and reducing waste, you may be surprised that incorporating ecologically sustainable practices can also help attract and retain clients. According to a recent study conducted by Harris Interactive, consumers are seeking out these businesses. "61 percent of American adults are more likely to patronize a company or business that follows green practices".
Becoming an ecologically sustainable business, and encouraging team participation in eco-efforts also sets a positive example for employees, which can boost morale and company loyalty. According to a MonsterTRAK poll on green employment, eco-conscious business practices help attract and retain the best employees by increasing employee satisfaction and pride in the workplace. "80 percent of those surveyed said they are interested in a job that has a positive impact on the environment and a whopping 92 percent would choose working for an environmentally friendly company".
As a comprehensive web-based property management solution, HERO PM offers many tools and features to help you run an eco-friendly business, while increasing your business efficiency. So if you are looking for ways to reduce your consumption and increase your bottom line, all while growing your client base and retaining great employees, then consider incorporating these 7 simple "Less Paper" tips today:
1.  Use the cloud. Upload statements to owner/tenant portals, rather than printing and mailing statements each month. One HERO PM member estimates that he saves between $5-$10 each month, per owner, by not having to mail statements. He not only saves a tremendous amount of time and money (with 1,800 owners!), but he has significantly reduced his paper usage and eliminated waste.
2.  Encourage (offer incentives) for team members to telecommute, bike, take the bus, or carpool to work. Reduced office space and fuel is a potential win-win-win for your business, your team, and the environment.
3. Go digital. Email marketing reports to your owners, use HERO PM's Online Applications and screen your applications online with our Integrated Screening Partners. Use Online Workorders, HERO Payments and Virtual Boards to lower your paper usage, printing materials and processing time.
4. Save energy. Set the thermostat a few degrees lower in the winter and a few degrees higher in the summer. Install compact fluorescent light bulbs (CFLs) when your old conventional incandescent light bulbs burn out. Be sure to turn off lights in vacant offices, and turn off your equipment, including monitors and copiers. Besides saving energy, you'll also save on utility costs.
5. Do virtual showings. Adding a marketing video to your listings lets you spend less time driving back and forth to show homes in person, which helps to reduce emissions and fuel consumption. In addition, many of our members who utilize video walkthroughs report renting some properties without any physical showings, and it helps weed out prospects who may not be seriously interested in the property. Did you know you can syndicate your listing videos to YouTube?
6. Recycle. Place a recycling bin anywhere you have a trash can. According to the National Recycling Coalition, every ton of paper that is recycled saves 17 trees, the energy we save when we recycle one glass bottle is enough to light a light bulb for four hours, and manufacturing with recycled materials, with very few exceptions, saves energy and water and produces less air and water pollution than manufacturing with virgin materials. (http://www.recycling-revolution.com/recycling-benefits.html)
7. Use eco-friendly cleaning supplies in the office. Eco-friendly cleaning products contain fewer chemicals, which creates a healthier work environment. It can also help employees who suffer from respiratory and other health-related conditions.
Becoming ecologically sustainable doesn't necessarily require major changes in how your business runs. A number of small steps, some of which cost little to no money to implement, can make a significant impact on the environment, and your business. HERO PM makes it easy for you to incorporate eco-friendly practices, and offers many solutions to help you run an eco-friendly business. Contact us today if you have any questions about incorporating our tools and features into your business practices!