Many of us don't remember the day that Microsoft ended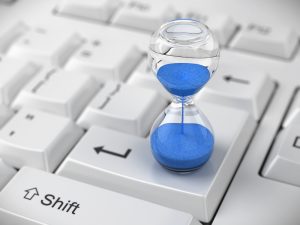 support for Windows 95. We don't remember where we were or what we were doing the day we were forced to transition from Internet Explorer 5 to IE6. This is because likely none of us had to log on daily to post fresh, exciting content on our Facebook, upload our latest video blog to YouTube, and upload a new listing to export onto the web, all before beginning our day's work at the office. Operating systems and browsers have and will continue to come and go. But, in the day and age where technology is now so intertwined with the day-to-day functions of our business, and we find it increasingly difficult not to rely on the Web, we need to learn the basics of technology. And, with big changes coming to the world of the Internet in April, we need to know how these things affect our property management business. Here is the breakdown of what's coming in 2014 and how to best be prepared for it.
Microsoft has announced that Windows XP's "end of life date" is April 8th, 2014. Does this mean you won't be able to use your Windows XP computer? Not at all, but a word of caution if you do. End of life means that there will no longer be security updates provided to the user. You will no longer have access to patches and support for your XP system. Anyone who chooses to run XP will be extremely vulnerable. There were over 30 major XP attacks in 2013, which means without XP support, there would have been 30 different zero-day vulnerabilities for users on an XP computer in 2013 . Attackers will have the advantage over users still on an XP machine that is connected to a network.
In addition, if you are one of the last holdouts still on Internet Explorer , it may be time to check which version you are using and have a back up plan. IE 7 and 8 are currently in "extended support mode." This means you have possibly three to four more years to continue to use these browsers, however, most websites have been built to be compatible with only what can be considered "modern browsers." Google defines this as the latest two versions of Chrome, IE, Firefox and Safari that also support HTML5 without any special back end coding or tricks. This means that when it comes to using Google apps and Google Analytics, Google is only concerned with functionality in IE 10 and 11.
This also affects the way most website designers are currently building websites as well, as catering to an older browser often times requires building a completely separate site. Websites were at one time built with an entirely different code, a different language. Technology has now transitioned away from traditional monitor sizes and needs to consider various shapes and types of devices. When you hear terms like HTML 5, CSS 3, and JQuery 2, know that these are all things that are part of the current and upcoming age. These bring some exciting new capabilities to the web, but it means that a site built with these won't function on a browser that was built before their time. And, it just doesn't make logical sense to build a second site for every site with an older language that works similarly to try and keep an old and unsupported browser alive. There is a bit of a catch 22 for XP users, as a logical option would be to upgrade their current browser to a newer version of IE. XP will not allow IE9 or newer to run. So, you are left with a computer open to security vulnerabilities with a browser that no longer works with current and upcoming technology.
The next logical option would be to upgrade your operating system on your computer from XP to Windows 7. And this makes some sense. In fact, a lot of companies have chosen this migration path over the last year. Mainstream support for Windows 7 also ends in January of 2015, leaving only the OS to be supported until 2020. Upgrading to Windows 7 comes at a cost, both in time and money. It is possible your current applications will require being re-written. If your business relies on custom built applications, like for an example, a database of vendors for your maintenance, you may want to take a moment to fully explore what will be affected and non functioning with the upgrade. And if you were going to go to great lengths to upgrade your XP system, it may be cheaper looking at long term costs to upgrade to brand new hardware with a new operating system and software already installed that has not already lived out over half of its support life.
There is an option here that has been left out, and not one that isn't feasible, but is well disputed. What about Windows 8? With the release of Windows 8, the world of technology has been left in a stand off. For the first time ever, Microsoft built a User Interface entirely with touch screens in mind. The first release was not well received, and Microsoft was quick to release version 8.1 to appease some users that were strongly opposed to such a drastic change. While you may still find purchasing hardware with 8.1 challenging, the upgrade from Windows 8 to 8.1 is fairly simple, and well worth having some of the familiar features back. Here is a link to some FAQ's about this with instructions for the next step in your migration path:
http://windows.microsoft.com/en-us/windows-8/upgrade-to-windows-8
Here is the breakdown of changes in simplest terms. Remaining on an XP device poses certain security threats that most property managers will not have the time to troubleshoot. In the event that your computer is no longer functioning, you will be hard pressed to want to invest that amount of money into an IT person restoring an old computer. It may be time now to look into options to upgrade your hardware. Knowing also that the life of IE 6-9 is coming to a dead end soon makes it easier to consider what option fits your business best. There will always be kinks with different browser options, but you may consider having back up browsers downloaded on your computer to do additional testing with in case things don't seem right and you have to troubleshoot whether it is your computer or a browser causing you an issue. In the event that your IE is no longer functioning, do you have access to a browser to be able to connect online to upgrade to a newer version?
These changes are costly to you in your office, however the cost of downtime may have a greater impact. In addition, it is important to make sure your devices are current and remain unaffected, as you consider the possibility of having to support your owners and tenants through this transition as well. What happens to a tenant that goes online to make a rent payment and finds his XP machine no longer functioning? What happens when an owner has corrupted data and can't find a way to get online to download his annual statement during tax week? (Yes, this is happening one week before taxes come due.)
Most property managers did not sign up to be computer experts when they decided to manage homes. In fact, as we move more of the day-to-day functions to cloud-based providers, many property managers are finding that they need to bring in the next generation to assist with merging their established businesses with emerging technology. Having a tech savvy member of your team on standby, read up, and ready to support your owners, tenants, and staff through this transition may be a good idea.
There are endless possibilities in the way that technology changes can affect your office. It is possible you can remain on the same computer you have always used and still be able to function with little or no ill effect at all for a very short while. Many companies are willing to take this risk and won't upgrade until they absolutely have to. But, when you go to visit a website written with the new language of the Internet, you may experience longer load times and be on a more basic version of that site written for your older browser. The typical property manager's office has a bit of a learning curve when it comes to introducing new technology to your team. With April as a fast approaching deadline, there isn't a whole lot of time left on the clock. In the world of property management, efficiency is key, and technology is quickly becoming the vehicle to increasing your efficiency. Is it time to opt for the new car with better gas mileage and a few new bells and whistles?