Mobile marketing has become the new medium for reaching people on their smart phones and tablets. And it's no wonder. For many of us, our smart phone is the first thing we reach for in the morning, and the last thing we put down at night. According to pewinternet.org, "Some 88% of U.S. adults own a cell phone of some kind as of April 2012, and more than half of these cell owners (55%) use their phone to go online". Last year, eMarketer estimated that "the amount of time US consumers spend using mobile devices—excluding talk time—will grow 51.9% to an average 82 minutes per day, up from just 34 minutes in 2010". As people spend more and more time on their mobile devices, it becomes vital for businesses to reach them with mobile marketing. But how do you harness the power of mobile marketing to successfully market your company and services?
Not only has HERO PM has made accessing web-based online portals for existing customers easier, but we've also made it easy for you to reach prospective owners and tenants by incorporating mobile marketing into your overall marketing strategy. Read on to learn what mobile marketing tools are available with your HERO PM systems, how they can benefit your business and help you reach more clients.
QR Codes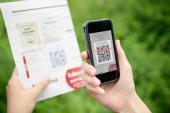 QR code marketing is one of the easiest ways to connect a client with your business. QR codes are a type of bar code designed for scanning by mobile devices. With a QR code scanner app (free in most app stores), any smart phone user can scan the image and be directed to relevant information, such as your company website, featured listings, a tracking webpage, an external webpage, or almost anything else you can imagine. QR codes can be included on yard and window signs, available listing reports, listing flyers, listing postcards, your business card, and more. We generally recommend having QR codes link to a page that is unique and trackable, so that you can determine the effectiveness of your QR code marketing. Create QR codes for your marketing materials in your Control Panel under Configuration > RP Preferences > List: QR Codes.
QR codes for your listings (requires RP Listings system) are automatically generated, and include tracking and mobile optimization. They can be added to yard/window signs, available listing reports, listing flyers, listing postcards, etc. Scanned QR codes will show up as a Mobile View in your listing statistics. View listing QR codes in the Listing Master View > Mobile Options.
Text Response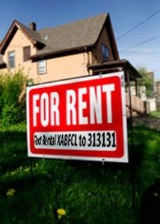 The text response system (requires RP Listings system) includes texting codes that can be placed on your print media – property flyers, yard signs, etc. for potential tenants to conveniently access listing information, company information, etc. Prospects can text a rental ID to a "short code" (313131) that is registered with all cell phone carriers, and will receive an immediate text response with the property's full details…photos, floor plans, videos, and even a rental application. Whenever a text response is generated on a property, you receive a pending inquiry in your communication system with the prospect's contact information, so you can follow-up with them, record notes, and include the info in the marketing report to the owner. A text inquiry is recorded as a Mobile View in the listing's statistics.
Mobile Website
People searching for information on their smart phones are eager to get accessible information fast, which is why having a mobile optimized website is vital for your business. Mobile websites are available on PM Websites (v4 or later). The mobile site is a specifically optimized version of your website viewable on smart phones and other mobile browsers. It provides an improved visitor experience, faster download speeds to keep visitors on your site longer, sets your business apart from your competition, appeals to tech-savvy users, and more. When mobile users access your website, they are automatically directed to your mobile site. Your mobile site conveniently works off of the same URL as your traditional website, so you do not need to purchase or market a new domain. Your PM Website (v4 or later) includes mobile website functionality. If you'd like us to create mobile site pages for you, you can order a project in your Control Panel under Configuration > Order & Upgrades > Order a Project.
Mobile Listing Views and Shortcuts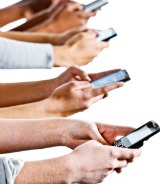 Each of your listings have an alternate view optimized for mobile browsers (requires RP Listings system). This view is specially formatted for smart phones, and displays your listing details, photos, video, etc. in a mobile view. You can track mobile listing views in the Listing Master View in your Control Panel.
Create a mobile view link by adding an M to the end of the numeric portion of your property ID on a listing shortcut link. For example, if the standard view for a listing is located at http://HERORentals.com/NY010002L, the mobile view is located at http://HERORentals.com/NY010002ML.