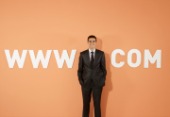 Your website is the face of your company. It reflects you as a property manager and a professional. If your website looks professional, welcoming and includes services that clients expect, potential clients will perceive you as a professional who can handle their business needs…and be someone they want to work with. Websites that do not appear current, or do not communicate needed services, have the ability to undermine your business' credibility.
For better or worse, people form impressions of your business within the first few seconds of visiting your website. Here are a few tips to make sure your website makes a good first impression…giving potential clients every reason to stay on your site, and ultimately bring you business:
Convey your company's brand and image with a professional (consistent!) look and design
Include an easy-to-navigate listings page that displays current properties for rent (and a map of each property's location)
Showcase the things your company does best…your competitive edge, what makes you unique
Include up-to-date market information, news blogs and industry-specific data
Include client testimonials to demonstrate credibility and trustworthiness
Add a Twitter and/or Facebook feed to connect with your clients…and be sure to post regularly!
We understand that updating your website, making sure it provides relevant services and current listings, and ensuring it ranks high in search results can be tedious aspects of your job. But they're arguably some of the most important. Thankfully, the HERO PM Website system has you covered…and frees you up to focus on what you do best.
The PM Website (v4*) includes many tools and features – all designed with you in mind. Techy or not, you can easily add pages, edit pages and add webgadgets, among other things. Your listings will immediately publish to your site when you make them active in your RP Listings system (in your Control Panel). Our built-in SEO tools work in the background to improve your website's search engine ranking. And we offer other tools to assess and improve site SEO as well. Here are some additional features and benefits of the PM Website:
Website Hosting
Your website is hosted on our high speed, high availability, secure website servers, with 24/7 monitoring and regular backups.
Website Modules
Use the Form Builder for online forms and surveys, FAQ Builder for online FAQs, Link Builder for link pages. Choose from line-of-business modules for Sales, Commercial Listings, or HOA Management.
Full Integration
The PM Website ties your RP/VR Management and RP/VR Listings systems together. Post online statements, documents and activity to your clients' accounts. Receive online applications, online payments and online work requests. Make listings active in your Control Panel and they are immediately posted to your website. They can be easily updated anytime. Track everything in your Control Panel.
Website SEO
Your PM Website is optimized for effective search engine placement. Beyond that, we load your listing data, YouTube videos, blog, and other website content into a daily feed to Google. In most cases, our basic website SEO places property managers on the first page of Google.
Mobile Website
Order a mobile website for your v4 PM Website. The mobile site is a specifically optimized version of your website viewable on smart phones and other mobile browsers. You can order this package in your Control Panel under Configuration > Order & Upgrades.
Easily Editable Pages
Update content, add pictures, links, change or add categories to the navigation bar and more, all without assistance from our team. Or if you prefer, submit a project (Configuration > Orders & Upgrades) for our website team to do the work.
Google Tools Integration
Your website can be easily integrated with Google tools such as Google Analytics and Google Sitemap. Google Analytics determine how people are finding your site, what pages they find most relevant and how much traffic you get and where it's coming from. Google Sitemap automatically publishes the public areas of your website for optimum Google indexing…helping to increase your SEO.
Email @YourDomain
Incoming email service is included in the PM Website. Configure email accounts, forwards, vacation messages, and auto-responders. Check email from a traditional client like Outlook or Thunderbird, a web-based client like Gmail, or via webmail built right into your website. You may instead choose to have your email connected to your own email server or integrated with Google Apps or Microsoft BPOS.
Email Spam Protection
All email is filtered by our robust Barracuda network. This protects your email from spam, scams, viruses, and many other malware attacks.
Website Design or Conversion
Want to take your website a step further? Consider a custom website. For $499, our design team will work with you to create a Full Custom web design, as we did for http://floridapropertymanager.com and www.southernhomesrentals.com. This is a highly customized, extremely professional look for your company website. We also offer a Pro Custom website design for $999. This website is for forward-thinking companies that employ unique and creative branding. With this option, our design team creates a top-notch, industry-optimized website specific to your company, as we did for http://oregonpropertymanagementgroup.com. Or we can convert your current website, or another designer's work (such as we did for www.mountvernonpm.com), into the PM Website System for $279. Order a website design or conversion in your Control Panel under Configuration > Order & Upgrades.
Domain Registration & Management
Your domains are managed on our integrated systems, and your first two domains are included in your PM Website package fees. Add unlimited domains, each one with email and each connecting to its own webpage if desired. (You own your domains, and remain the administrative contact on them.)
Full Website Support
You have one place to go for website support should you require it. We monitor every system at all times and provide 24/7 emergency support on your website, domains, email, and everything related.
The HERO PM Website is a fully functional website that allows you to present your professional image to the online world. Please let us know if you have any questions, or if you're interested in learning more about this system. We also offer a free online webinar that walks you through the PM Website system. You can sign up for an upcoming webinar in your Control Panel under Help > Register for Training.
* To determine if you have PM Website version 4, logon to your Website Admin Panel. If the top bar displays blue, you have v4. If it displays a yellow bar, you have v3. Upgrade from v3 to v4 in your Control Panel under Configuration > Orders & Upgrades > Order a Website Upgrade.